GDM Technics at GIFA-2023: Economic Impact of Russian Petro-Rupee on Indian Foundries: A qualitative study on opportunities for LFC and V-Process Foundries in India.
As a global financial phenomenon unfurls, Indian foundries are uniquely positioned to seize exciting opportunities within the evolving Russian Petro-Rupee landscape. This blog explores the economic intricacies of the Petro-Rupee dynamic and unveils the promising prospects it harbors for Indian foundries.
Over the past year, Russia has emerged as a key oil supplier to India, leading to a substantial chunk of trade being conducted in the Rupee. Russia, faced with an imbalanced trade relationship, is amassing sizeable rupee assets monthly. This development, spurred by the ongoing geopolitical tensions between Russia and Ukraine, has led to an increased demand for iron and steel castings in Russia and the Commonwealth of Independent States (CIS).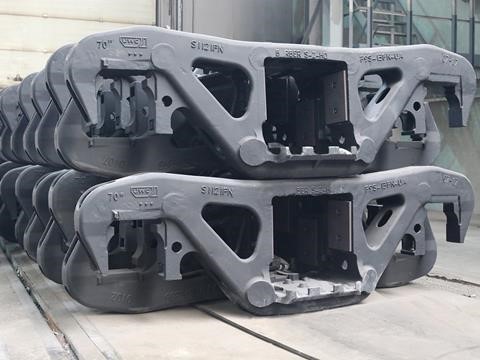 India has risen to the occasion by significantly boosting its exports of engineering goods, even as other major markets like the US and China have softened. These include a broad spectrum of products ranging from copper to industrial boilers, auto parts, electrical machinery, and a variety of other construction machinery.
Despite the current trade deficit, the situation presents a golden opportunity for India to balance its accounts. One proposed solution involves converting the Indian Rupee into another currency, which Russia could use to fulfill its requirements from other friendly nations. Yet, the optimal approach lies in augmenting exports to Russia, hence balancing the trade deficit organically.
An integral player in this endeavor is India's foundry sector. A significant portion of the goods being exported to Russia consists of axles, crankshafts, fasteners, pistons, and iron & steel castings, among other items. The foundries have a pivotal role to play in ensuring the economic stability of India and providing equilibrium to the Petro-Rupee stockpile.
A word by The Institute of Indian Foundrymen
In the words of the former President of The Institute of Indian Foundrymen, Mr. Devendra Jain, Indian foundries must adopt a culture of technological innovation and knowledge-sharing to become globally competitive. GIFA 2023, a global foundry technology platform, presents an excellent opportunity for Indian foundries to showcase their capabilities, provided they've adopted innovative, cost-effective molding technologies like Vacuum Process Castings (V-Process/VPC) and Vacuum Assisted Lost Foam Casting (vLFC).
These technologies not only revolutionize the molding process but also significantly reduce overall production costs. With cost savings between 15-30%, lesser inventory carrying costs, and faster delivery times, these molding processes pave the way for the global competitiveness of Indian foundries.
Conclusion: Economic Impact of Russian Petro-Rupee on Indian Foundries
The world is evolving, and with it, the dynamics of trade and economy. It's time for Indian foundries to step up, leverage the emerging opportunities from the Russian Petro-Rupee situation, and affirm their place on the global stage.
For a more in-depth look into this topic, download our comprehensive PDF report titled "Economic Impact of Russian Petro-Rupee: Opportunities for Indian Foundries."
For turn-key projects in Vacuum Assisted Lost Foam Castings and Vacuum Process Castings, Contact:
Mr. GD Mishra (Pioneered LFC/VPC in India)
Managing Partner, GDM Technics
Mail: steel@gdmtechnics.com
Ph: +91-9200258915
At GIFA 2023: https://www.linkedin.com/posts/harshamishra_impact-of-russian-petro-rupee-on-indian-foundries-activity-7073936516212768768-_dUX?utm_source=share&utm_medium=member_desktop
For more info on Lost Foam Castings: https://gdmtechnics.com/lost-foam-casting/
For more info on V-Process Casings: https://gdmtechnics.com/v-process-casting/